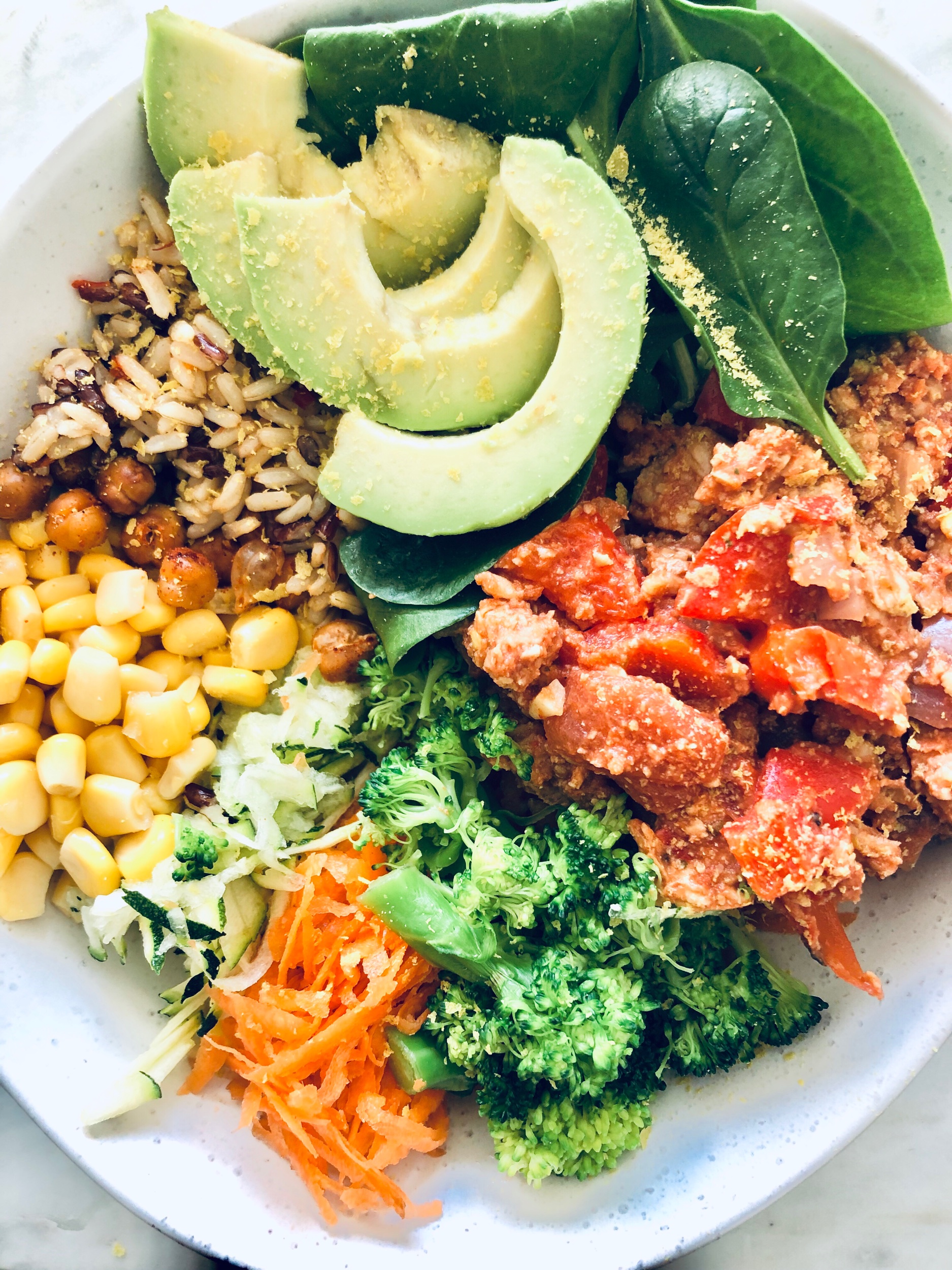 Any recipe that combines mexican and bowl I'm a lover of!! This one is super dooper easy and delicious and great for a busy weeknight as you can prep everything before hand!

Ingredients
1/2 block of organic tempeh or protein of choice
1 tomato, diced
1/2 red capsicum, diced
1/2 onion, diced
1/2 cup of tomato passata
Spices/Herbs - Garlic, Cumin, Chilli Flakes, Paprika

Bowl:
Mixed Green Leaves (Spinach/Rocket/Ice Berg)
Grated Carrot
Diced Cucumber
Sliced Beetroot
Mashed Avocado

Method
Place diced onion into a pan and sauteed until fragrant, then crumble in tempeh. Add diced tomato and capsicum and cook for a few mins. Finally add tomato Passata and spices. Turn down heat allow it to simmer!

The most important part! Assemble your bowl and voile! Super easy, nutrient dinner and lunch for tomorrow!