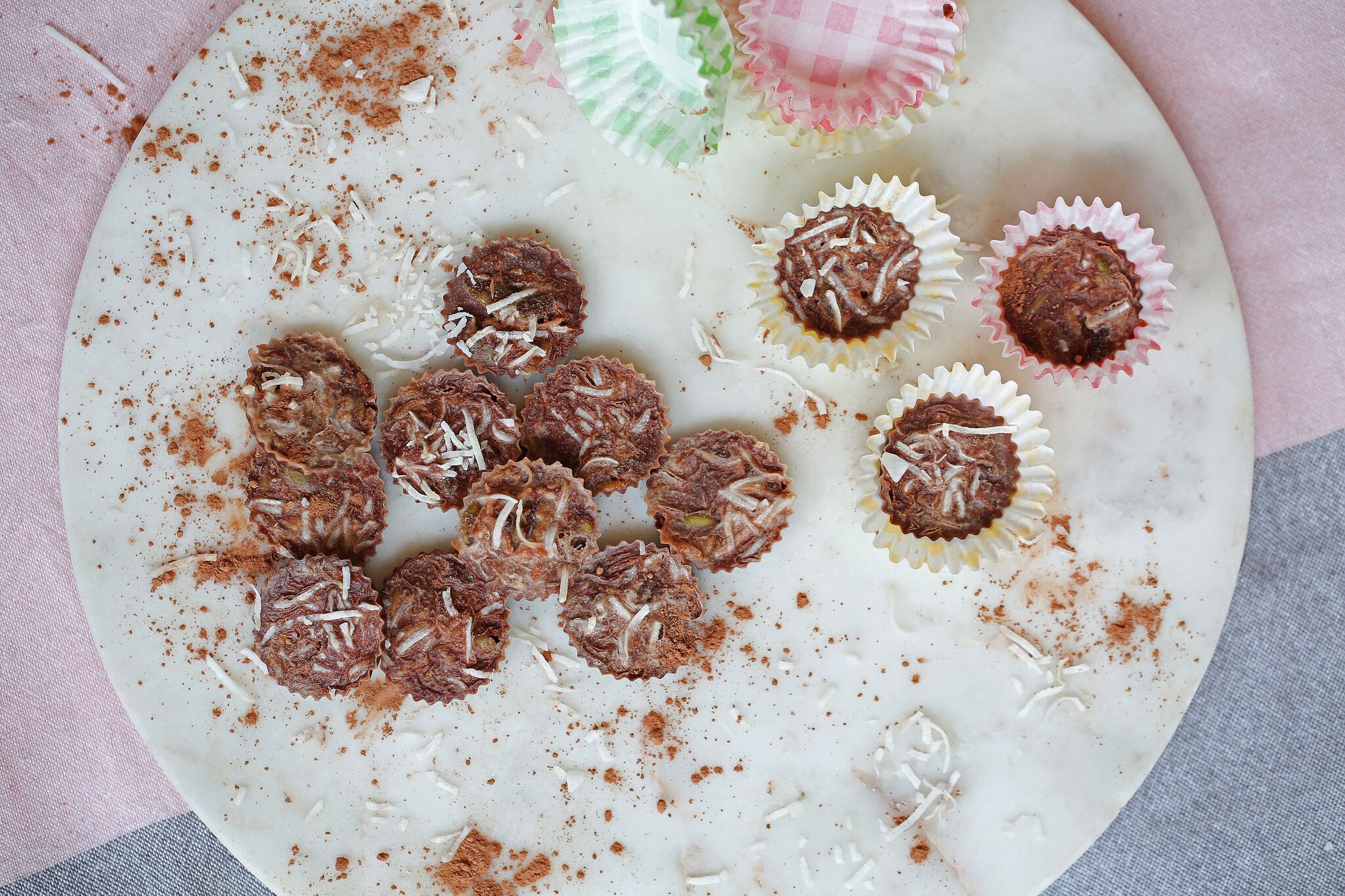 Ingredients
¼ cup organic large coconut flakes
½ cup organic extra virgin coconut oil
3 tbs goji berries
2 tbs sunflower seeds, pepitas, hemp seeds or similar, you can experiment here depending on what you feel like!
¼ cup organic cacao (add more coconut oil if too rich)
I use a ground vanilla or you can also use 1 tbs vanilla extract I use quite a few drops of pure stevia or your sweetener of choice to taste (make sure you try and make to your taste!!) Make it a bit sweeter as once it's set it won't be as sweet
3 tbs clean protein powder or collagen
A pinch fine quality sea salt
Method
1. In a medium saucepan, melt the coconut oil over low heat. Remove from heat and whisk in the remaining ingredients until smooth. Add a pinch of sea salt to taste.
2. With a spatula, spoon the chocolate mixture onto the prepared parchment-lined pan or sheet and smooth out until it's about ¼ - ½ inch thick. Sprinkle on the remaining coconut flakes. You can also use chocolate moulds or ice cube trays
3. Place into freezer on a flat surface for about 15 minutes, until frozen solid.
4. Once frozen, break apart into bark. Store in the freezer until ready to eat. I don't recommend keeping it out on the counter long because it melts fast.
*NB you can also add nuts, hemp seeds, sunflower seeds, pepitas, goji berries to this recipe, have a play around and get creative!