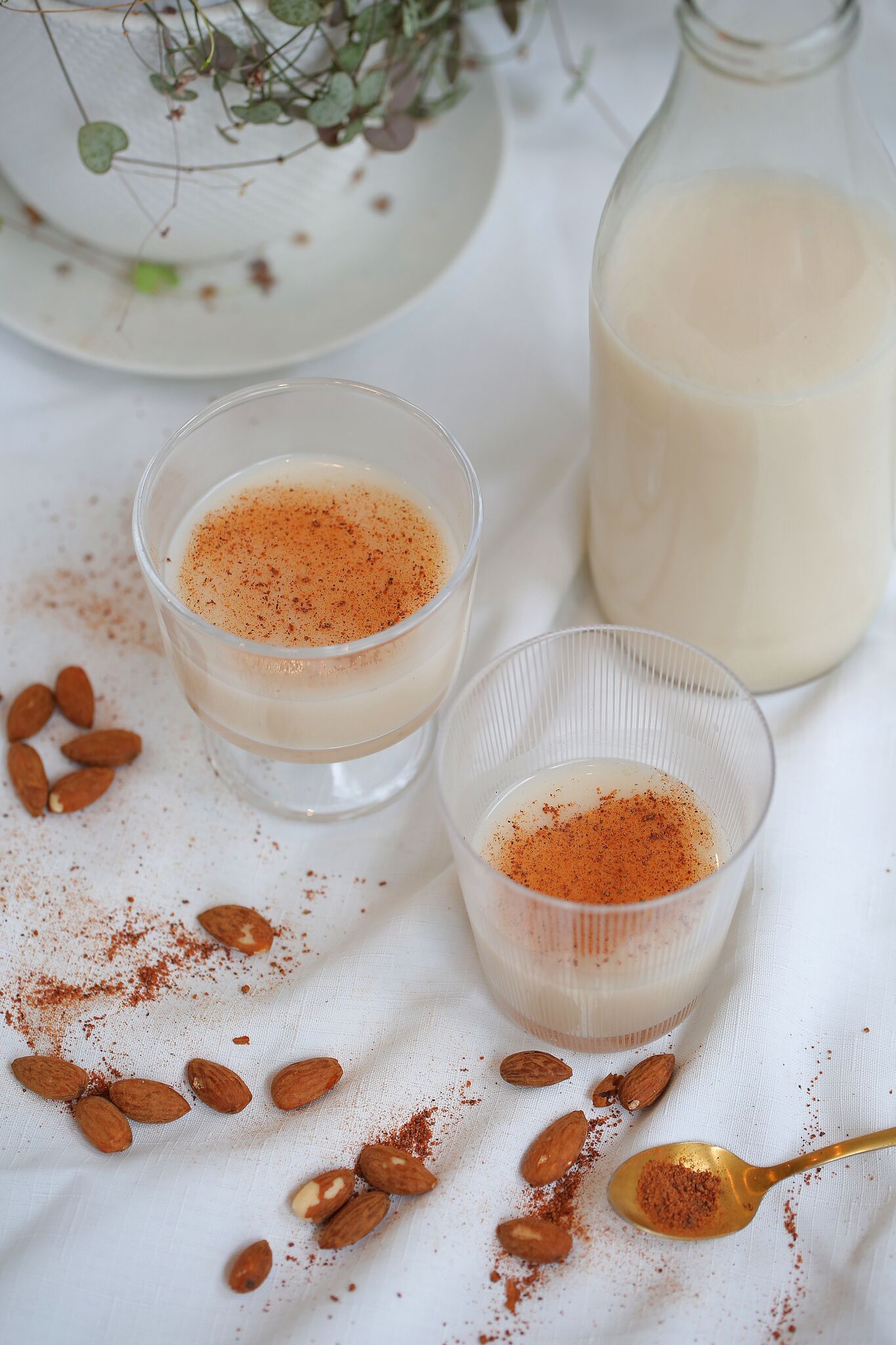 Ingredients
1 litre filtered water, pinch salt
150g almonds (leave them to soak overnight in a glass jar covered by an inch of water)
½ tsp each ground vanilla, nutmeg, cinnamon
2 dates, depipped

Method
Blend all ingredients in thermomix (setting 9, 1 minute) or food processor. Strain with nut mylk bag. Enjoy!