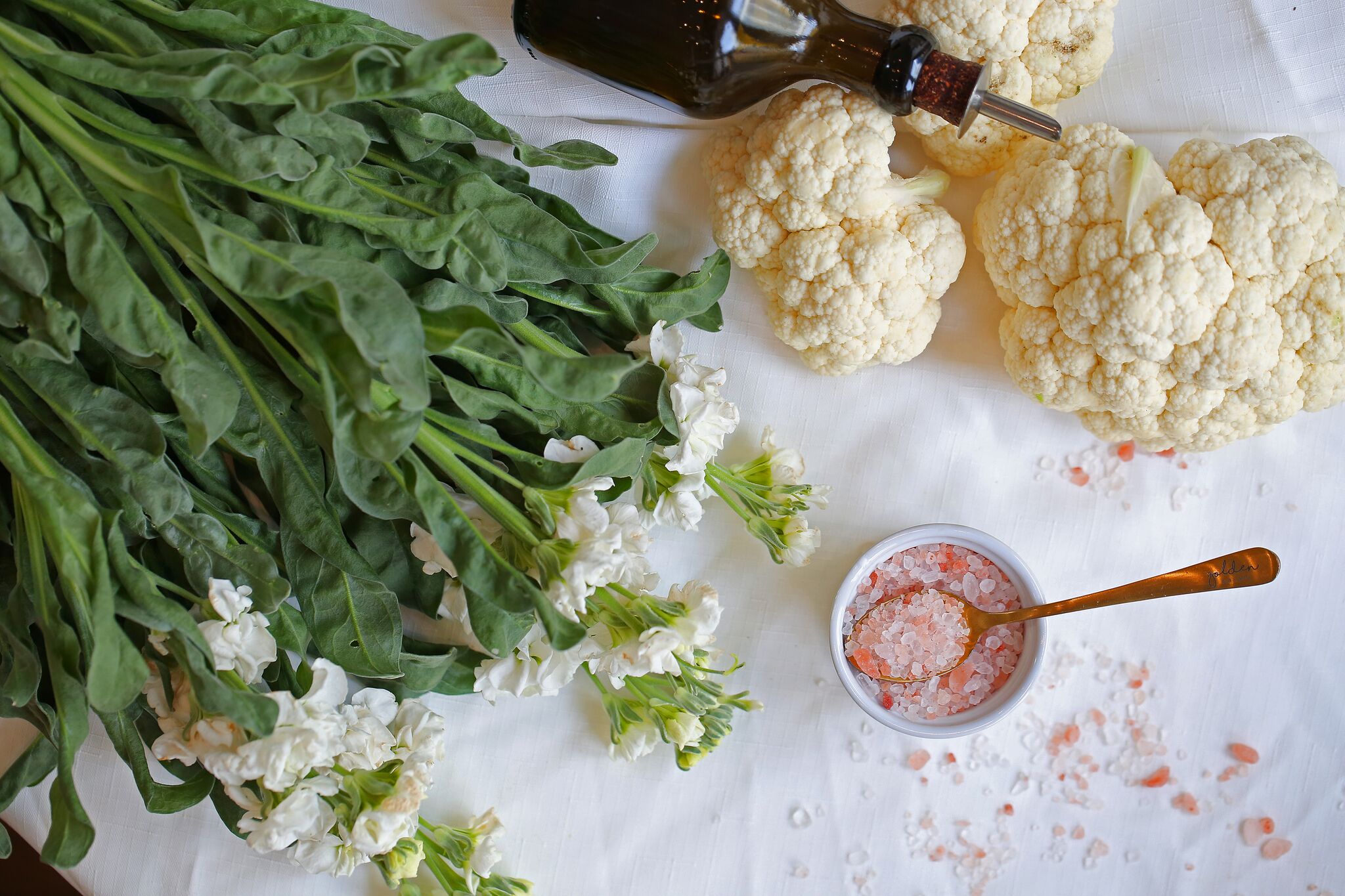 Ingredients
½ Cauliflower (alter serving as required!)
4 tablespoons coconut oil
Sea salt
Season with cumin and rosemary or herbs of choice
*Use organic where possible
Method
1. Preheat oven to 200 degrees, line baking tray with foil
2. Wash and cut cauliflower in chunks and chop in thermomix or food processor until fine
3. Lay on lined baking tray
4. Dress with coconut oil, cumin, herbs and generous amount of sea salt
5. Bake at 200 degrees for about 25 minutes or until cooked and to desired crispiness. Check at half way point and push around the tray.